Shopify and Etsy are among the most popular online selling platforms in the world today. So popular are the two that potential product sellers have a difficult time choosing which between them to use when setting up an online business.
If you're having a tough time deciding whether to start your online business on Shopify or Etsy, you have come to the right place.
In this article, I will take you through the features, pricing, pros, and cons of each platform so you can make an informed choice on where to sell your items online.
To begin with, let's start with some information on what Shopify and Etsy are.
What Is The Difference Between Shopify and Etsy?
Shopify is a software service that allows you to create your own online store. Through the platform, you can build a business website, and run its activities such as adding and managing inventory, marketing, processing orders, shipping, etc. According to a 2019 report by Shopify, there are 1,000,000 stores on their platform.
Etsy, on the other hand, is a massive marketplace where sellers list their products for sale alongside each other. The Etsy website has close to 2.5 million sellers who primarily sell craft supplies, handmade, and vintage products.
So, the key difference between Shopify and Etsy is, on Shopify, you'll have your own website to sell your items. On Etsy, you'll be using their website to sell.
What Makes Shopify and Etsy So Popular?
The fact that you can easily open a Shopify or Etsy business and start selling in minutes is one reason that attracts many sellers to these two platforms.
However, the large number of shoppers you can reach on Etsy or Shopify is the major reason sellers consider them the best places to market their items. In 2019, Shopify had 218 million buyers. Currently, Etsy has close to 45 million active buyers.
How Do You Choose Between Shopify and Etsy?
To make it easier for you to arrive at a decision on which platform to use for selling your products, here are some things to consider:
1. Ease of use
Both Shopify and Etsy have made it easy to open a store on their platforms. On each platform, you will be guided through the store opening process, and filling the requirements at each point is straightforward.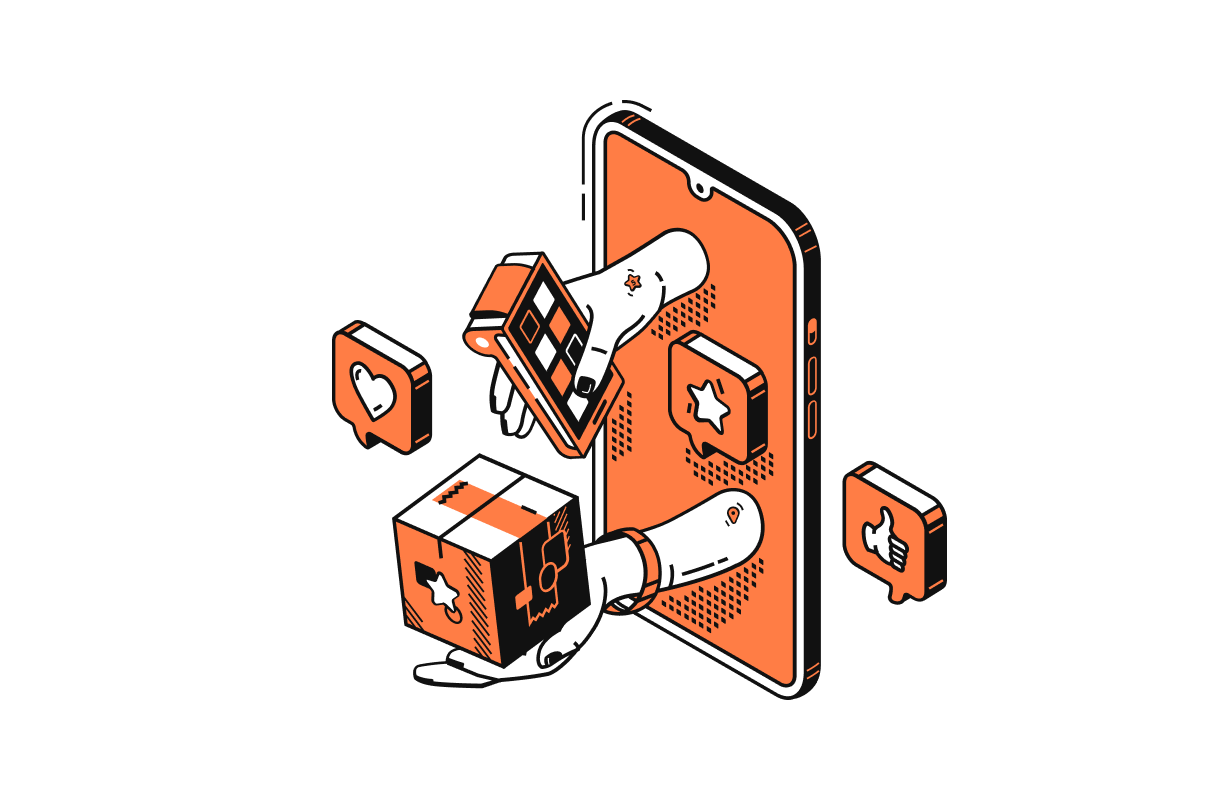 You can have your store up and running on both platforms in less than 20 minutes.
However, given that when opening a Shopify store, you will be building your own business website from scratch, the process of opening an account is more in-depth than opening an Etsy business and takes longer.
2. Design flexibility
Shopify allows you to customize your business website to your liking. They do this by offering a wide range of templates, most of which come with above 2 style variations.
Etsy has only one design template, which all the sellers on the Etsy website use. The advantage of the one Etsy theme is that you don't have to spend time thinking about your store design. The disadvantage is you can't stand out because all the Etsy stores look the same.
3. Domain name
Having a domain name that includes your store name goes a long way in building your brand online.
Shopify allows you to use a custom domain so you can have a domain like this, www.yourstorename.com. With such a domain, you look professional, are easily recognizable, and build trust with your potential customer.
On Etsy, you don't have a custom domain. Instead, you have something similar to this "www.etsy.com/shop/yourstorename".
4. Product choice
Shopify has no restriction on what products you can sell on its platform. As long as it is legal, you're free to set up an online store there.
The Etsy website has restrictions on what you can sell. For them, they only want sellers who deal in handmade goods, vintage products, and craft supplies. If you have a product that is not in the mentioned categories, Etsy might not be for you.
5. Pricing
Shopify has several month packages you can pay for. The most popular is the Basic Shopify plan for $29. Other monthly plans include the Shopify Plan at a monthly fee of $79 and the Advanced Shopify Plan at $299. The costlier the package, the more benefits you're guaranteed to get for your Shopify shop.
On Etsy, the standard plan is free. Most sellers use this plan, which charges them $0.20 for each listing. A listing lasts for four months, and if you choose to renew it, you pay $0.20 again.
Etsy Plus charges $10 a month, but you still have to pay the $0.20 per list fee.
6. Payment options and fees
Both Shopify and Etsy have their own payment services, Shopify Payments, and Etsy Payments, respectively.
If you pay for the basic Shopify plan, you'll be charged 2.9% + $0.30 for every sale processed through Shopify Payments. For the Shopify plan, you will be billed $2.6% + $0.30 as a payment processing fee. So basically, what you're charged for using Shopify Payments depends on which package you pay for on Shopify.
Shopify doesn't charge any transaction fee for sales you make unless you use an external payment gateway.
On Etsy, you will be charged a 5% transaction fee for every sale you make. If you use Etsy Payments charges are 3% + $0.25 for each transaction processed by them.
7. Product visibility
Etsy already has millions of people coming to their website looking to buy products sold on the platform. If you open an Etsy business, you can immediately benefit from this broad audience. All you have to do is take measures to ensure potential clients easily find your store.
Using EtsyGeeks, you can make your product rank among the Etsy top 10 in its niches within 21 days, making your shop instantly visible.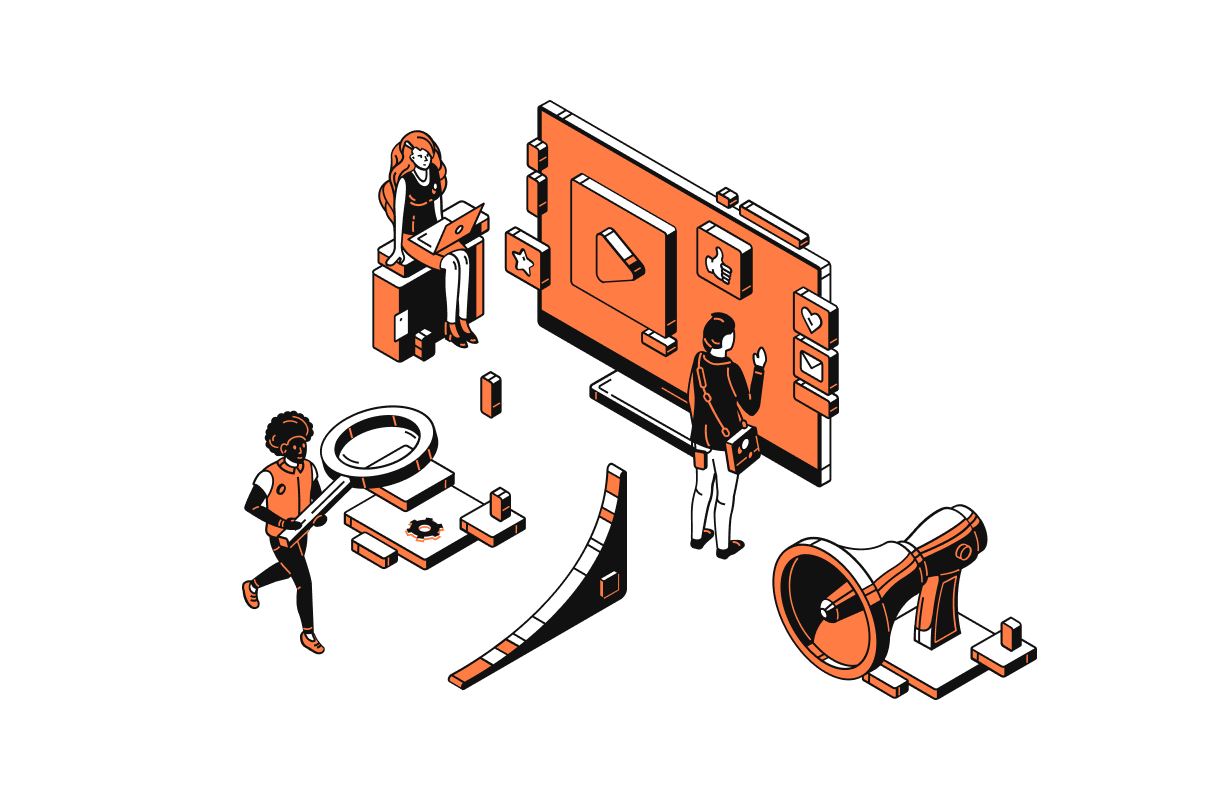 Shopify is another ball game because your site is new you have to build your own web traffic. To do this, you might have to do some Search Engine Optimization (SEO), social media marketing, buy web traffic, etc.
These activities take time, so be prepared to wait a while before you have web traffic you can talk about.
Still Can't Make Up Your Mind on Shopify or Etsy?
In my opinion, your budget and business goals should inform which of the two platforms you should use to run your online business.
If you sell many products, have no problem with inventory, your products are not handmade, craft supplies, or vintage, and you want to have the ability to customize your store, then Shopify is for you.
If your budget to open a store is limited, or you're an artist, designer, photographer, etc. consider opening an Etsy store. Etsy is also the way to go if you want an existing large base of potential buyers, and are interested in selling online part-time, or you want to sell a few products first to see how it goes.
Or you could sell on both platforms. Here is how:
Open an Etsy account and list a few products
If your Etsy store does well create your own online store on Shopify
Use a 3rd party app to sync between Etsy and Shopify
I hope you have found this article informative and can now make up your mind on where to sell your products online!
---