Etsy SEO tips can be found all over the Internet. Some of them work, some are outdated, and some are pure myth and legend! Today, we'll look at what's changed with Etsy SEO 2022. Because every change to the Etsy algorithm means tweaking your marketing strategies.

What's definitely NOT a myth is the advice to constantly return to Etsy shop statistics and measure every adjustment. Which work? And which don't?

My Etsy SEO tips work for newcomers and established sellers. Because not being aware of the myths stops new stores from making profits and can seriously dent the reputation (and profits) of long-term sellers. I'm going to list 5 Etsy SEO myths that might once have been worthwhile marketing techniques. In 2022, they're no longer applicable.
Myth 1: Etsy SEO Keywords: Keyword Stuffing Is Bad For Business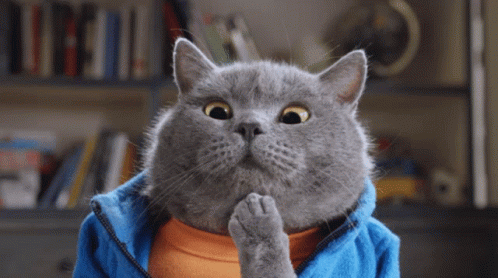 Keyword stuffing, or using the same keywords over and over again, is said to be a bad Etsy business move. But that depends on where you're standing.

Overt keyword stuffing doesn't look very attractive. Especially on a site like Etsy. Etsy buyers are looking for the personal touch. So a title that says 'Dog tag, dog tags, red dog tag, silver dog tag, custom dog tags, dog taf (for the misspellers)' won't win you any points. But when you look at keyword stuffing from the Etsy algorithm's point of view, it's much more attractive.

It's easy to waste important space when your title is keyword stuffed. But for the algorithm, the more often your keywords are repeated in certain combinations, the greater your chances of pulling in the views. And in principle, the more views you get, the more sales you make.
The 2022 Etsy SEO algorithm ranks keyword phrases in order. The first phrase in your title description counts for the most points. The final phrase much less so. Using the right keywords in the right order should mean you are more visible to buyers looking for your product. This means keyword stuffing actually works in terms of the algorithm. Less so in terms of the typical Etsy buyer.

There's another conflict. If you are selling glass bead necklaces, for example, there's WAY too much competition for long-tail search terms like 'glass bead necklace'. However, using a less popular first search term like 'faceted heavy glass bead necklace' (to stand out from the crowd) can lead to a HUGE drop in visibility. Because although the popular term 'glass bead necklace' is in there, 'faceted' and 'heavy' have more weight - a handy Etsy SEO tip for 2022.

There's a way to get the best out of both worlds, but it takes time and commitment. That way is multiple listings for (roughly) the same product. If you sell necklaces, you probably sell them in all types of materials and colors. And however much work this means, you need to list them SEPARATELY! And with separate photographs, too. DON'T be tempted to use software to color the same image in different colors. This looks fake and makes your service look fake, too.

A black glass bead necklace and pink version of the same product shouldn't be on the same listing. Especially when you want to create a keyword stuffed title that doesn't put off the consumer. Yet another tip … ALWAYS include a drop down menu of other color and size options in every listing. This saves your buyer time and energy.

Unfortunately, your Etsy SEO keyword and listing work is doubled, tripled, or multiplied by the number of different necklaces you sell. Or whichever product you sell, for that matter.

And for each individual listing, you naturally need to carry out extensive keyword research. Once you've found the right keywords, it's time to think of the order in which you use them. Which search terms score highest? These should be at the start of your title. Then it's time to consider how you repeat important keywords without sounding like a bad AliExpress product description.
Black glass bead necklace handmade, or handmade black necklace glass beads? Neither. You need to sound human. So let's get 2022 Etsy SEO keywords right from the word go!
2022 Etsy SEO Keyword Tips
Research keywords for INDIVIDUAL items (color, pattern, size, design)

Arrange keywords in order according to ranking weight

Make it sound 'right' using separate sentences and commas

Stuff without being obvious: for example, Black glass bead necklace

Handmade/Facet-cut Glass beaded, elegant black faceted glass design necklace. Multi color options. Silver clasp.

Notice the extra spaces after the initial bold keywords. When a buyer sees your listing on the search results, that buyer only sees the first 43 to 48 characters. In other words, that bold text. By adding extra spaces, you prevent half a word or those ugly three dots from appearing on the SERPs. Your title looks less 'desperate' to get attention and more professional. But you'll still score for the 'stuffed' words buyers don't see until they actually click on your product listing

Multi color options? Is that a popular keyword phrase? For buyers looking for multicolored items, yes! The Etsy SEO algorithm is clever enough to match multicolored to 'multi color'. So incorporating this phrase gives buyers highly visible extra-helpful information, as well as attracting people looking for multicolored necklaces

Forget adding misspells. You don't need them

Oh, and don't bother with a final full-stop or plurals (the algorithm sees singular and plural spelling as the same word). At the same time, keep your title grammatically comfortable to read

Test, test, test!!! Check your listing to make sure the first 40ish characters stand out and aren't followed by those irritating three dots. Tweak your keywords to match seasons and design trends. 'Elegant' might be high on the search term list during the summer wedding season, but it could be punched right out of the running at Christmas, by 'Christmas'. How can you fit in a holiday trend without going over your 140 character limit?
Even so, keywords - stuffed or not - aren't the be-all and end-all of successful Etsy SEO 2022. And as we're going to see, while your choice of keywords is essential, keywords aren't the only factor the Etsy algorithm takes into account.
Etsy Myth 2: It's ALL About The Keywords
Top Etsy SERPs ranking is definitely NOT only about keywords. In fact, the 2022 Etsy ranking algorithm takes plenty of other factors into account. And where you appear in the Etsy SERPs depends on ALL of them:
Sales record: unfortunately for newbies, your sales numbers affect where you rank. Newcomers get an initial boost which we'll look at in a later myth. The more you sell, the higher you rank. How much you sell is part of the Listings Quality Score

Listings Quality Score: sales, but also clicks, favorites, and cart additions affect your listings quality score. If you were once a successful seller but sales have drastically dropped, so will your LQS. Because the most recent activity takes priority

Customer and Market Experience Score: your reviews, the quality of your service (delivery time, response time to customer queries etcetera), and how closely you stick to Etsy protocol (if you list your glass bead necklace as crystal you're crossing the line) affects your ranking

Personalization and context-specific factors: Etsy has become extremely personalized, which is why many previously successful sellers have experienced huge drops in sales. It's all about predicting what the Etsy buyer likes; without owning a crystal ball, that's very difficult to do

Location: sellers closer to buyer homes get priority. Unless you have multiple global offices, you can't do much about that. If you sell to other parts of the world, it's important to sell your products as separate listings in their language. Simply using the translate option won't give the best results. Even so, it's harder to compete with sellers who operate locally

Date of listing and shipping: both of these factors are fast becoming mythical factors. In truth, free shipping doesn't affect your ranking anywhere near as much as it affects the behavior of your potential buyer. Etsy buyers have come to expect it and may filter out paid shipping. In terms of ranking, whether you offer free shipping or not has very little effect. As for the listing date, we'll look at that a little later on
So while your keyword order and choice are extremely important, there's MUCH more to Etsy SEO in 2022 than that.
Etsy Myth 3: If I Use Top Keywords in Tags and Attributes, I Don't Need To Put Them In My Title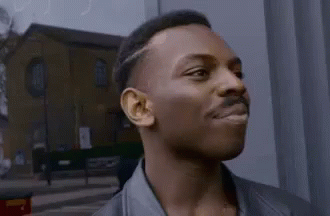 The trick is in that word 'Top'. The Etsy Seller Handbook tells us that when we put items in the right categories, we don't need to use the same keywords in the titles and tags. Well, we don't 'need' to, but it definitely helps.

Because keyword stuffing, as we've seen, has its uses. We just can't be too obvious about it in the title. Sounding human doesn't matter when it comes to choosing the right categories, attributes, and tags.
Etsy Categories as Keywords
The Etsy algorithm adds jewelry to your list of keywords when you place your black glass necklace in the jewelry category. It adds necklaces to your keywords when you place it in the subcategory of necklaces. You can then add 'beaded necklaces' to that keyword list by placing your listing in the beaded necklaces subcategory.

However, using the term beaded necklace in your title description will STILL boost ranking. It won't produce double the effect, but it will produce an effect. And every little helps when it comes to Etsy SEO 2022.
💡
Here's another Etsy SEO tip: keep up to date with new categories! Etsy recently made updates to some of its product subgroups. Have you moved your existing listings to the most appropriate new subcategories?
Etsy Attributes as Keywords
With every new listing, you get the option to fill in attributes. Ignore this, and you lose a free SEO ranking boost!

What are attributes? On Etsy, you'll be given drop down menu options to choose from. For example, once you've selected 'beaded necklaces', there will be specific attributes you can pick. Like necklace length.

Again, this makes it plain how important it is to design new listings for every product. If you offer choker and longer necklace options, you use different length attributes. In this case, letting your buyers know there are lots of options in a product title or adding a drop down menu on the product page is essential.

All attributes count toward that important personalization metric. So if you are selling a choker type, the choker attribute acts as a keyword. One you can strengthen by using it in your title, too. What's great about using attributes is that they can replace less important words in the title. But when it comes to primary keywords, the more they are repeated, the better.
Etsy Tags as Keywords
Do you want 13 free keywords or keyword phrases? Then use Etsy tags!
Going back to our necklace example, this is the time to use a mix of the most popular search terms and niche phrases. Think 'sterling silver clasp', 'opaque glass beads', 'black glass', 'beaded necklace', 'long glass bead necklace', 'wedding jewelry', 'Christmas necklace', 'gift jewelry' … or whatever your careful Etsy keyword SEO research has turned up. And tweak those seasonal tags throughout the year!

A word of warning for ALL your category, attribute, and tag choices. Be honest. When you use incorrect terms because certain words score well (like 'crystal necklace'), you're not working within Etsy policy. In short, if your necklace isn't crystal, that's fraud. While there's only a small chance Etsy will find out and remove your listing (or your shop), this has terrible consequences on your market experience scores.
Etsy Myth 4: Renew Listings For Higher Etsy Ranking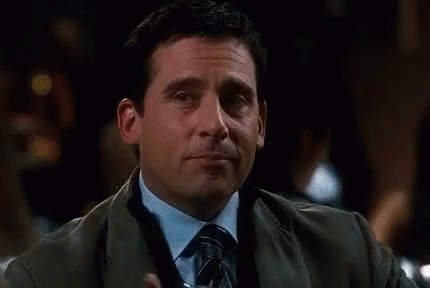 To those of you who regularly read our blogs, this isn't fresh news. But if you're here for the first time, let's get this HUGE Etsy myth straight.

When new shops start up, the Etsy algorithm has very little information to go by. There's no customer feedback and hardly any data. For this reason - and for this reason only - new sellers (not new items) get a temporary hike up the Etsy SERPs.

And it's a very temporary hike. After a couple of days, sometimes only a few hours, there's enough data to go by. And that's when new sellers suddenly think there's a problem. Because that initial boost disappears in a cloud of smoke.
👍🏻
Refreshing or renewing new listings has very little worth for existing Etsy sellers. Because algorithm already has enough data.

So this strategy can do much more harm than good for sellers. Because if you provide an honest service, your data is all good. Renewing your listings wastes all that hard work.

Very occasionally, veteran sellers renew products with mixed results. These good and bad results are more to do with personalization features than time of listing. The renew listings strategy USED to work. The 2022 Etsy SEO tip is simple: renewing your listing doesn't work anymore. A smart seller EDITS listings according to keyword trends and does everything possible to follow marketplace policy and please buyers. But doesn't completely renew listings.
Etsy Myth 5: Etsy Marketing is Easy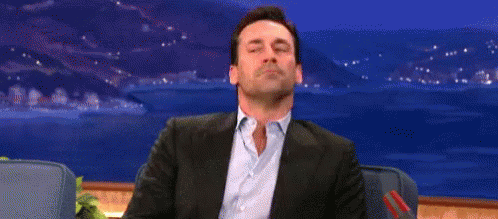 To rocket individual listings into the top Etsy SERP, you need to know a LOT about the Etsy algorithm, Etsy buyers, competing Etsy shops, and 2022 Etsy SEO. And as the most successful stores have broad catalogs, getting every product right is an extremely time-consuming task!

Here's a quick breakdown of what's expected.
Step 1: Etsy Research
Deciding on a basic catalog of tempting products that fit in with Etsy policy
Creating your store brand and associated profiles on social media networks
Discovering your target market and drawing up target buyer profiles
Finding which subcategories perform best for your product
Continuous keyword searches for titles and tags
Dreaming up plans for product expansion
Understanding Etsy dashboard statistics
Implementing off-platform analytics tools
Step 2: Etsy Customer Journey
Tweaking your shop page to include all important information
Determining your shop policy in accordance with Etsy rules
Making sure supply meets demands within your advertised delivery period
Answering all queries within 24 hours
Translating text (avoid automated translations) for overseas buyers and listing these translations separately where possible
Perfecting your photography skills (the Etsy algorithm now uses image shapes and colors as visual keywords, so don't make product photos too complex and busy)
Ensuring shop (and seller) individuality and personality - what makes YOU different?
Creating regular and highly-visual posts, blogs, and vlogs on your associated social media accounts
Step 3: Your Etsy Future
Go through steps 1 and 2 at regular intervals
Test any changes made to your products or shop
Compare the results via analytics tools
That's a lot, right?

Especially when you're a new seller. Or an Etsy long-standing store facing sudden drops in sales. It might be easier to contact Etsy Geeks. Etsy Geeks GUARANTEES that your listing appears in the TOP 10 of your target audience … or your money back.

By specializing in Etsy marketing - and only Etsy marketing - your personal Geek knows exactly how to push your selected listing(s) to the top of the first search results page. No mean feat with the highly personalized aspect of Etsy 2022 SEO.

But using Etsy Geeks is also a great way of seeing exactly how Etsy marketing should be done. Hire a Geek for a few listings and take note of the changes made. Any marketing lesson means a steep learning curve, so seeing how the experts do it first hand is the perfect opportunity to skill-build.

With your new-found knowledge about the myths of Etsy SEO 2022, the next step is to get Etsy Geek results all on your own.

It is possible! But it takes time and LOTS of commitment. And marketing knowledge, of course. I hope I've straightened out some of the outdated Etsy search engine optimization fairy tales. Most of these have survived years of algorithm changes and no longer apply to today's version. Refreshing your marketing knowledge is as vital as NOT refreshing your Etsy listings ;-)

Until the next time!