It only takes a few seconds for your Etsy sellers account or certain products to be taken off the world's premier artisanal sales platform. For many store owners, the reasons are not always so clear cut.
What can you do to stop your items and/or store from suddenly disappearing from the Etsy High Street, and search results?
Since its establishment as an alternative e-Commerce platform in 2005, Etsy has gone through countless changes. Primarily catering to one-off handmade products and crafting supplies, Etsy now lists items that would never have been accepted ten, five, or even two years ago.
The Economist reported in 2014 that the founder of the Arts and Crafts movement, William Morris, "would have approved of Etsy". Not only because this sales platform deals – or once dealt – solely with artisanal products, but because it has combined their sale with the principles of capitalism.
Etsy has helped turn the heads of buyers usually interested in mass-marketed items. It has gently prodded them towards an appreciation of crafting time, skill, and dedication. Etsy has played a major role in increasing the popularity of one-of-a-kind, eye-catching, and conversation-starting pieces of affordable art within the world of e-Commerce.
Etsy is the top marketplace for artisanal and vintage goods in 2020, but any search will also turn up manufactured goods that only just scrape into the 'unique product' category. Even adding personalization in the form of a printed or embroidered name to a run-of-the-mill item can turn it into an Etsy bestseller. But while the types of products sold on Etsy today are much, much broader than before, some shop owners are suddenly finding that their listings or even their stores are suddenly being taken down. What makes Etsy ban a product or store, and how can you avoid this expensive scenario?
Reason One: The Wrong Product
So, why is my Etsy shop banned? The primary reason for being banned from Etsy is that you are selling the wrong product. According to the Etsy house rules, you are allowed to sell handmade, vintage (over 20 years old), and crafting products.
Yet, search the Etsy listings for any item and you will no doubt come across something that doesn't seem either handmade or unique. You will perhaps find manufactured goods that feature the word 'rustic' or 'artisanal' in the description but are offered for sale at prices that neither match handmade production time or materials.
One example is the 'rustic shelf bracket'. Producing a handmade iron bracket requires time, equipment, and training. They are heavy articles and, therefore, hard to access from the Asian market without high shipping costs. This means that prices under $20 per bracket pair usually indicate mass-produced articles. Even so, you will find countless rustic shelf brackets on Etsy. How do these sellers get away with it?
Items like this fit two categories. They can either be used in the home or implemented by crafters to produce larger items of furniture. Sellers will mention the bracket's use for reclaimed wood shelving and so be able to sell to an Etsy-acceptable audience. Even so, there is a fine line between this sales technique and avoiding an Etsy ban. It is important to stay well within Etsy regulation to avoid an Etsy shop ban.
Reason Two: The Wrong Photograph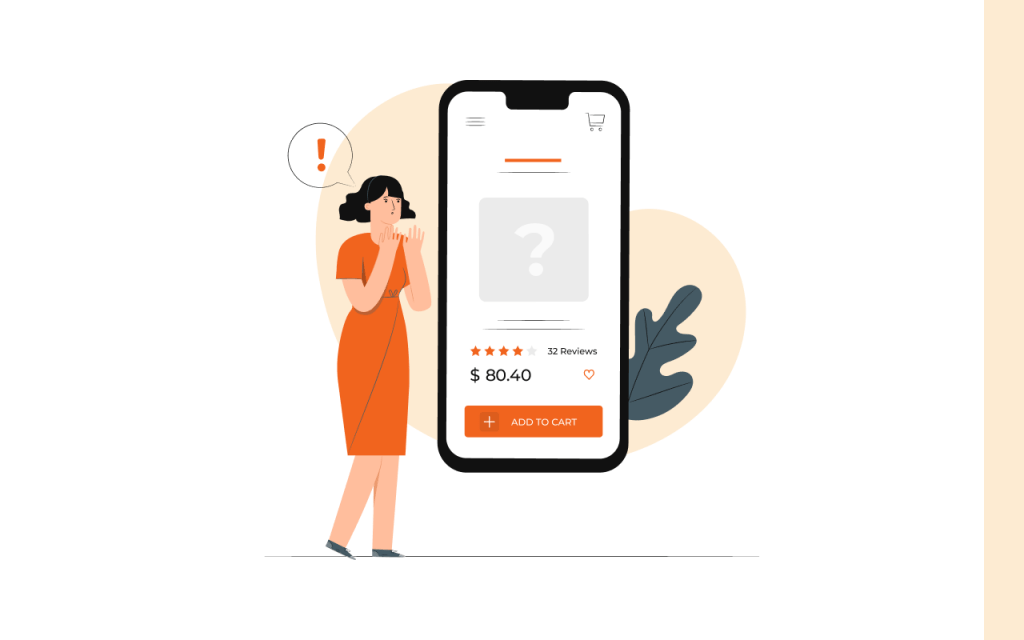 When selling products on Etsy, never use stock photographs or photo's of items that you have taken from another seller on or off Etsy. The Etsy seller policy goes into detail on this particular point:
Listing photos should be of the finished product made by you. Different handmade techniques produce different results, and it's important that your images accurately reflect the product that a buyer will receive.
If an item is created with production assistance, the listing's photos should be of the finished product or an image supplied by the production partner that accurately depicts the item the buyer will be receiving. Sellers are responsible for ensuring that these images properly represent their finished items.
If an item cannot be photographed because it is personalized or made to order, we ask that you use examples of your similar previous work.
Images created with the aid of computer software may be used in the additional listing images to give buyers examples of customization options.
When listing personalized or custom embellished commercial items such as monogrammed or engraved accessories, your first image must show an embellished, finished item rather than the blank product you'll be altering.
As you can see, scope for imagery is wide and even allows the use of computer software to provide a 'will eventually look like this' representation. While it may be tempting to use other people's photographs (either from the manufacturer or from stock photography services), overuse could lead to an Etsy store ban.
Your marketing strategies should always integrate honesty and transparency by providing true, one-off pictures of your products. You will not only do your potential customers a favour and comply with Etsy regulations, you are also establishing brand trust.
Reason Three: Your Customer Services Department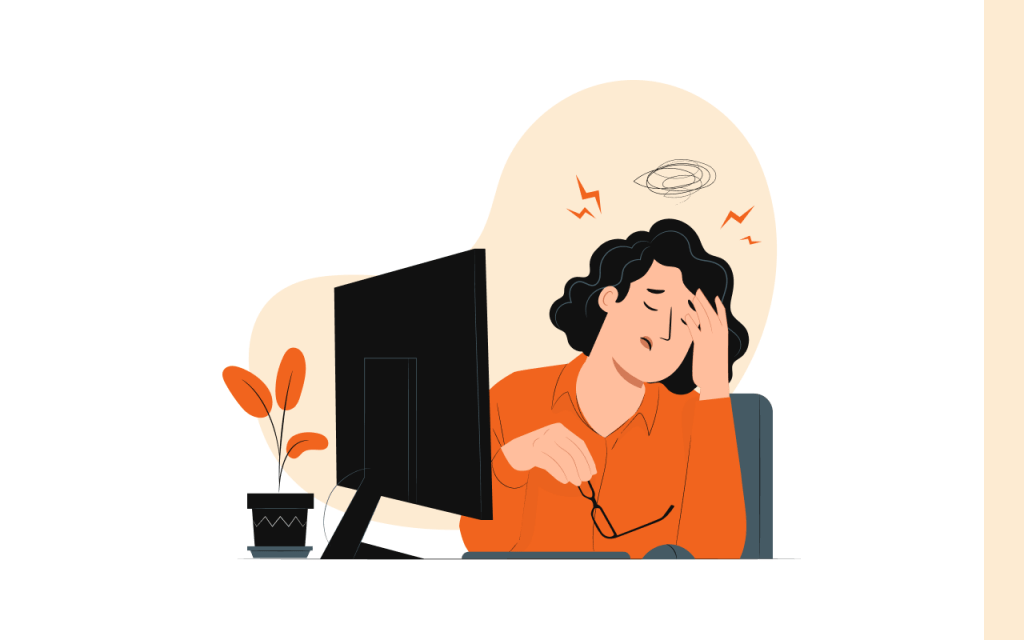 Etsy success relies on visibility, an ability to unravel the complex Etsy search algorithm, and customer satisfaction. If you don't offer a rapid response to customer questions – however negative these questions or remarks may be  – Etsy might just put you down as being unworthy of a place on their platform.
Disputes are relatively easy to open, although Etsy will not hold sellers responsible for shipping delays – something that goes a long way during an international pandemic. Your photographs could provide the solution to a potential dispute – real images of your products will not produce unreasonable buyer expectations.
Even so, Etsy makes it difficult for unsubstantiated complaints to move far through the complaints funnel. While it is improbable that you will be banned from Etsy due to non-response to a buyer or customer query, a timely and truthful answer will eliminate this small but applicable factor for good.
Reason Four: You are Reselling
Etsy had nearly 3 million active sellers in the first quarter of 2020. It is one of a small number of large sales platforms that have managed to increase revenue over the term of the COVID-19 pandemic.
Yet Etsy, according to its LinkedIn account, only has around 900 full-time employees spread around the world. This means that keeping an eye on every seller account is impossible. Etsy relies on customer feedback and software to look for potential transgressions in the house rules.
While Etsy does not completely forbid reselling, a seller must be able to prove the existence of a production partner. Etsy community forums often discuss the complaints procedure when they find shops selling articles also found on AliExpress and Alibaba, for example. The many replies to this Etsy buyer bugbear tell us that reselling complaints can take weeks to process. Buyers also talk about how resellers are ruining their Etsy experience – something the very limited Etsy staff would like to avoid at all costs.
If you are selling someone else's handmade items and are unable to supply the details of a proven production partner, Etsy may end up removing your shop from their site. Even though Etsy has become highly commercialised over time, it still depends on its reputation of being a buying and selling marketplace for unique goods. Reseller complaints – although the procedure may take a long time – are taken very seriously.
Reason Five: Unusual Order Activity
Every website is open to hacking no matter how well protected. As a seller, you are obligated to keep an eye on your transactions and report any unusual activity to Etsy straight away.
A number of scams use e-Commerce platforms. The Etsy community makes regular reports of these, usually by buyers; however, sellers are certainly not immune.
For example, one new scam has popped up in the reseller category. Sellers offer high-priced articles, receive orders, then contact sellers that supply similar or same products. They give the suppliers addresses close to the address of the buyer? Why? They can then provide tracking information to the original customer and 'prove' that the item has been shipped, albeit to the wrong address.
This recent blog describes an internal algorithm fault that exists on the Etsy marketplace; a fault that first affected US sellers but has extended to the UK seller community. While Etsy seems to be working on it, the damage has already been done to a large number of sellers who rely on Etsy earnings.
For reputable sellers or sellers who want to establish a trustworthy reputation, scams and internal Etsy problems can cause major problems. One of these is for hackers to gain access to Etsy sites by making regular, tiny deposits to the seller bank account. Over time, they can access enough information to take over an Etsy account. Never relegate Etsy notifications to your spam folder as the site will tell you if any changes have been made to your profile. Once your account is in the hands of a hacker, any number of Etsy-prohibited actions can take place that will lead to the termination of your account.
Taking Control of Your Etsy Presence
Etsy is usually a very safe selling platform. Even so, you should make every provision to abide by Etsy house rules and avoid hacker activity. Especially in the current e-Commerce environment where transparency and ethical marketing take prime positions, your dedication to excellent customer service will pay dividends. Exactly how much dividend yield depends on the same factors as any retail company.
Etsy specialists can be found all over the world – the first of which was Etsy Geeks. By focusing solely on this single marketplace, Etsy Geeks helps sellers all over the world get the best out of their store. Our services encompass top ranking and visibility all the way to bypassing the many reasons why you or your products might be banned or temporarily suspended from Etsy.
For those who have lost their etsy rankings either through an own misinterpretation of the house rules, hacker activity, or simple oversights, a professional, transparent service such as Etsy Geeks will make a world of difference. If you want to know how to get back on Etsy after being banned with more success than during your initial signup, all you have to do is contact us.
And if you have not yet set up an Etsy seller account or want to boost sales on this lucrative platform, our team of professionals will help you achieve success on Etsy, too.