The 2022 Etsy Algorithm
As search engines move forward to offer ever more personal results, old SEO tricks lose power. Whether you want to appear high in the Google SERPS, or beat the 2022 Etsy algorithm change, it's no longer as simple as adding the right keywords.

Today, we're going to discuss the ins and outs of algorithm basics - because you can't beat what you don't know. Next step is to look - in detail - at ways to make the Etsy algorithm 2022 work for your Etsy shop and listings.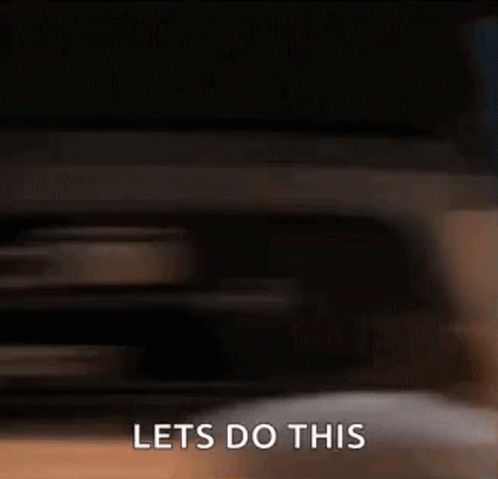 What's an Algorithm?
The Cambridge English dictionary describes the algorithm as:
"... a set of mathematical instructions or rules that, especially if given to a computer, will help to calculate an answer to a problem."
But when it comes to search engine algorithms, that doesn't tell us a lot. That description is true, but the computer's 'problem' is more than mathematics. One way to see how algorithm's apply to search engines is to look at the world leader, Google. As we're going to see, algorithms are far from static.
Google versus Etsy Algorithm Changes
If you know Etsy SEO Myths and Facts, you know a lot about Google SEO, too. Search engine optimization describes how we get our websites, products, and content noticed by 4.95 billion Internet users.
By solving mathematics problems, computer algorithms can display results according to relevancy. But the calculations used to find out what is most relevant (and what deserves to sit at the top of the SERPs) have changed over the decades. Take Google algorithm updates. These can happen HUNDREDS of times a year, with major updates popping up every year or two.
Why does a search engine want to update its algorithms? To serve the public. The first way to beat the Etsy 2022 algorithm change is to think like your buyers. Because that's who the Etsy algorithm, the Google algorithm, the Bing algorithm, the Amazon algorithm, and the Yahoo algorithm, and thousands of others, want to please the most.
Because when users type in a search term and get really relevant results, they are happy. Their query is answered in the best possible way. So when we look at Google algorithm history, it's no surprise there have been countless minor and multiple major changes over the years.
Here's some of the bigger Google updates:
Cassandra (2003) stopped rewarding hidden text and links that annoyed Google users
Austin (2004) increased calculations for results relevancy outside of keyword metrics
Jagger (2005) fined spam-like SEO strategies, like link farming
Dewey (2008) incorporated other Google services like Google Books by using two separate servers to generate results
May Day (2010) made long-tail keywords less effective
Panda (2011) looked at website quality as opposed to web page quality through machine learning technology
Hummingbird (2013) was a massive algorithm overhaul
RankBrain (2015) is the current AI algorithm where content and the context of that content are measured and ranked
BERT (2019) takes content quality to the next level
2018 to 2022: Etsy Algorithm Metamorphosis
Mike Fisher, Etsy's Chief Technology Officer, has opted to follow the Etsy design principle for his algorithm updates. That means pleasing the buyers. In fact, sellers are rarely happy with Etsy algorithm changes.

In 2018, Fisher arranged for all of the marketplace's data to be moved to the cloud. LOTS of data - 5.5 petabytes collected from 22 servers, according to Etsy News. With all this buyer and seller data at a single source, it was then possible to update the Etsy algorithm to achieve true personalization. In Etsy terms, personalization according to personal taste.
Right now, the 2022 Etsy algorithm is undergoing multiple minor updates to ensure that only the most relevant results are at the top of the SERPs. And this isn't all based on keywords. It calculates what buyers have bought in the past. What colors they have chosen in the past. What shapes have caught their eye in previous searches. Which shops they frequent. Whether they (seem to) have pets, or kids, or partners. The Etsy algorithm is on a journey to become the personalization equivalent of a personal stylist.
Is The 2022 Etsy Algorithm Bad News For Sellers?
No.

While seller forums are busy mourning loss of sales, personalization actually creates highly targeted audiences. And any marketer (or seller) knows the more targeted an audience, the greater the conversion rate. The Etsy algorithm is a good thing for sellers and buyers alike.

And when you think like a buyer, and know how the Etsy algorithm matches relevancy with buyer behavior and seller products, it can work VERY well for your shop.

The bad news is that Etsy doesn't always get the tech bit right. Bugs and glitches hinder the accuracy of personalized results. There's little you can do except wait for a patch or bug fix in the following update. The more sellers complain about these irritating mistakes, the more likely they are to be fixed.

Examples are miscalculations of certain metadata (through human error). Or (human) errors in the design of automation software.

The Etsy algorithm isn't a single calculation at all. It's hundreds of minor mathematical flowcharts that all lead to two crucial results - selection and position on the search engine results pages of each and every buyer. Or selection and ranking.

First, you have to beat the algorithm to get selected to appear in a buyer's results. Second, you have to ensure visibility of your listing in that buyer's results. So there's no point spending time, money, and energy on Etsy ranking if you don't make the selection process. Let's learn how to turn the odds in the seller's favor.
Beat the 2022 Etsy Algorithm: 5 Important Tips
👍🏻
Tip 1: Get Your Listing Selected
Every listing in your shop can be tweaked to improve the odds of selection. Where tweaks aren't enough, separate listings might be the answer.
What DOESN'T count in the selection process is your description. Only the following factors decide your relevancy for a search query:
Title
Tags
Category
Subcategory
Attributes
This initial step is Etsy query matching. And when you don't get this right, there's no point trying to rank. Without extensive keyword research (using a variation of target buyer word choices), you can't move forward.

What makes this phase especially complicated are Etsy attributes and categories. Attributes, chosen from drop down menus when creating a listing, include variations like size and color. Listings often apply to multiple categories or subcategories. Someone might use a patterned double bed sheet as a cheap wall hanging or room divider, for example.

The Suggested Attributes option, a feature introduced in 2021, is the result of machine learning tech. It's a good way of integrating those algorithm calculations into your listing without doing the legwork. At the same time, there is always the potential for human error in these early stages. The longer a feature is available, the better it will (or at least, should) perform.
👍🏻
Tip 2: Know How Etsy Algorithm Ranking Works
Once you've researched your keywords and selected the right titles, tags, categories, subcategories, and attributes for each listing, it's time to think about Etsy ranking. And there's a LOT to think about.

The Etsy algorithm change (2022) hasn't adjusted the ranking factors themselves, but the mathematics behind those factors is never static. Especially as this algorithm leans more and more towards machine learning. There's also that cloud aspect - with all data kept in one place, TRENDING behavior has way more swaying power.

Etsy is very open about what the algorithm uses to rank. But it won't disclose which features pack the most punch. So what factors make you rank higher once you've met the selection criteria (relevancy)?
Listing Quality Score: clicks, views, favorites, and purchases. If a buyer has already bought something from your shop, or even liked your shop, that buyer more likely to come across your shop in other searches - as long as your listing meets that buyer's search query keywords;
Recency: new listings mean a minor and very temporary boost in search results, but if you're an existing shop, that boost will be even lower. When you renew your product listing, the boost is smaller yet again;
Customer & Market Experience Score: all about what your buyers think of you (feedback and disputes), and the quality of your customer services. This also includes how well behaved you are on Etsy - break Etsy seller protocol at your ranking peril!
Shipping Price: free or low shipping costs make a difference to ranking, but this difference is probably quite small. At least in terms of the algorithm. For shipping price factors in terms of buyers, read tip 4.
Translations, Location, and Language: Etsy says it 'slightly' ups ranking for local sellers but only in the EU, Australia, and Canada. And translations should only apply to your description, not your tags. Again, we'll find out more in tip
Frequency Capping: this is a negative ranking factor but isn't as bad as you might think. It stops your shop or the same listing appearing too often in the top results. OK, it gives your competition more of a chance, but it also stops potential negative reactions from buyers. As they want unique products, they could be tempted to filter sellers that hog the results out!
Context Specific Ranking: as time goes by, this factor will grow in importance. Because this is what makes search results personal. BUT CSR can't apply for new buyer registrations as there's too little data available. That's why creating sets of target buyer profiles is essential.
Future Tech … this isn't listed as an Etsy 2022 algorithm factor, but I'm adding it just the same. Why? We already know that the primary listing photograph counts toward selection and perhaps ranking. Type 'orange cow' in the search bar and you'll see lots of orange items that have nothing to do with cows. Type 'orange ball' in the search bar and you'll see other spherical or round items, even plates. Because plates are round and balls are round. From this, we can come to the conclusion that image recognition tech is in operation, but at early stages. Early stages, because even non-orange plates appear in the SERPs. Anything round will do. So be prepared for major image recognition expansion in the Etsy future.
Now you know how the 2022 Etsy algorithm ranks your listing, let's look at some other tips that will help you beat the machine learning and math odds!
Remember I mentioned how machine learning and cloud based data makes trending behavior more powerful? Tip 3 is to keep up with the times. And the trends.

You won't survive on Etsy if you don't update your catalog, listings, and/or metadata to meet with current trends. That could mean something as simple as copying and pasting an existing gift listing and adding the word 'Christmas', or 'Hanukkah', or 'Diwali', or 'Eid' to the title and tags. Or something as time-consuming as researching next summer's fashion trends or this season's décor trends in terms of shapes, colors, and materials.

When machine learning starts to take over, trending item listings will soar. Because machine learning is dependent on human behavior. And humans like to be part of a (fashionable) group.
Etsy buyers are more likely to sift through search engine results pages to find the right item. For sellers, appearing on the first page is less essential than it is on Google, or even Amazon.

BUT Etsy buyers are also extremely likely to use filters. And filters stop certain listings from blocking the buyer's view. What are these filters? On main categories, Etsy filters are relatively broad.
Free Shipping
On Sale
Ready to Ship In (1 or 1 - 3 business days)
Price
Color
Shop Location
All, Handmade, or Vintage Items
Etsy Gift Cards, Gift Wrapping, Customizable
Many sellers bypass these main category filters by offering practically everything where possible. However, attribute variations are limited to 2 choices, or all. If you sell one product in 6 different colors, you might get more results with 3 copy and paste listings that show 2 different color attributes per listing. Alternatively, select the 'I offer more than one' option for colors. But you then lose out on the SEO power of the 'free' attribute keyword - the specific color a buyer is searching for. Personally, I'd go for those separate listings.

It gets much more complicated when it comes to subcategories. For example, women's boots include attributes like sizes AND holidays (fancy a pair of size 3 Independence Day boots?). People DO tend to put their shoe size in the search bar; they are less likely to use a holiday keyword - except in the 'slipper' subcategory.

I want to add something about language, although this isn't a filter option. Because it's an important, additional tip.

Make sure your listing information, including titles and tags, is in the shop language you chose when you first signed up on Etsy.

It is physically possible to use another language in your titles and tags, but this has absolutely no worth when it comes to Etsy ranking. For example, if you sign up as a Spanish language shop and write your tags in English, those tags NEITHER get your listings selected for the SERPs, NOR ranked.
👍🏻
Tip 5: Focus on Quality Factors, Not Recency
Although recency is a ranking factor, it is EXTREMELY unlikely it has a lot of swaying power over other factors. If Listing Score Quality earns you a fictitious 10 points, Recency might provide 1 point. Probably less.

That score might bump up to a 2 or 3 if you're a complete newcomer and there's not enough data available for the algorithm to score your listing or your shop.

But even if your shop is new, renewing your listings shouldn't be a primary marketing strategy. When you sell lots of different products, that time should be spent on more efficient work. Like expanding into social media channels, testing and broadening your catalog, or honing your photography skills.
Beat The Etsy Ranking Algorithm … or Let Etsy Geeks Beat It For You!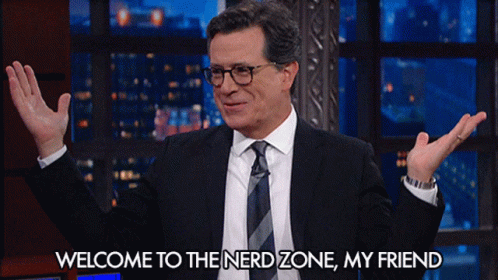 It's not easy to beat an algorithm, but it's certainly possible. Just ask Etsy Geeks. The Etsy Geeks team has been focusing on Etsy algorithm updates for the past decade! Using strategies placed well inside Etsy legal requirements and protocols, we make sure the only way on the Etsy ranking charts is up!

Etsy SEO is a HUGE topic and, as we've just seen, a constantly changing one. What scores today might not score as many, if any, tomorrow. That's why it's worth hiring a professional.

From getting your foot in the Etsy door to ensuring your Etsy marketing strategies and knowledge are still on trend, the Geeks at Etsy ALWAYS get it right. Top ranking for your listings or your money back!
I hope you've enjoyed this trip into the 2022 Etsy algorithm. What it will look like in 2023 is anyone's guess. But I predict a MASSIVE surge forward in personalization and image recognition.

Every search engine is discovering how lucrative exact consumer context can be. And search engine owners are prepared to invest heavily in research and development to keep them on top of their game. All we can do, as Etsy sellers and Internet users, is keep up to date as and when these changes appear.